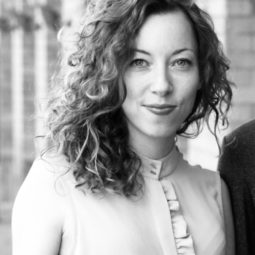 Biography
Anna-Lena is the co-founder of SitEinander, a community and babysitting exchange app for young parents.
Before she studied International Business Administration at the European University Viadrina and focused on the topics of entrepreneurship and leadership.
In addition to her studies, she worked in three babysitting agencies (Berlin, Vancouver, and Istanbul).
As a result, she got many ideas how to solve the problems young families have to face by using an entrepreneurial approach.
Anna-Lena founded SitEinander together with her two sisters, one of them a mother herself after coming back working a year in Canada where she learned about the concept of parent communities popular in Canada and the U.S., swapping childcare and earning points for that, so-called "Babysitting Coops". She and her sisters thought: Let's brings the idea of parent's circles helping each other to Germany, digitalizes it and thus make finding a sitter easier, faster, guilt-free and only with parents who trust each other – all for free.
At SitEinander, she is mainly responsible for the areas of concept development, partnerships and public relations.